El Portal Sedona Hotel Earns New Awards from TripAdvisor and KAYAK
El Portal is proud to announce that we have recently received two new awards in recognition of the excellent experience we provide our guests: a 2022 Travelers' Choice Award from Tripadvisor, and a 2022 KAYAK Travel Award. In addition, we were recently notified that we passed our AAA Four Diamond inspection, marking another year that we have maintained this coveted designation.
Our Tripadvisor Travelers' Choice Award in the category of "Top 10% of Hotels Worldwide" recognizes the outstanding reviews we've received from guests over the last year. Considered the world's largest travel guidance platform, travelers across the globe rely on reviews and insights from Tripadvisor to determine where to stay, what to do, and where to eat. Competition to rank among the Travelers' Choice winners is steep—particularly in a year when the hospitality industry has still been coping with the effects of the pandemic—and El Portal is excited to have made the list. To see Tripadvisor reviews and some of our most popular highlights according to guests, visit https://www.tripadvisor.com/Hotel_Review-g31352-d324197-Reviews-El_Portal_Sedona_Hotel-Sedona_Arizona.html.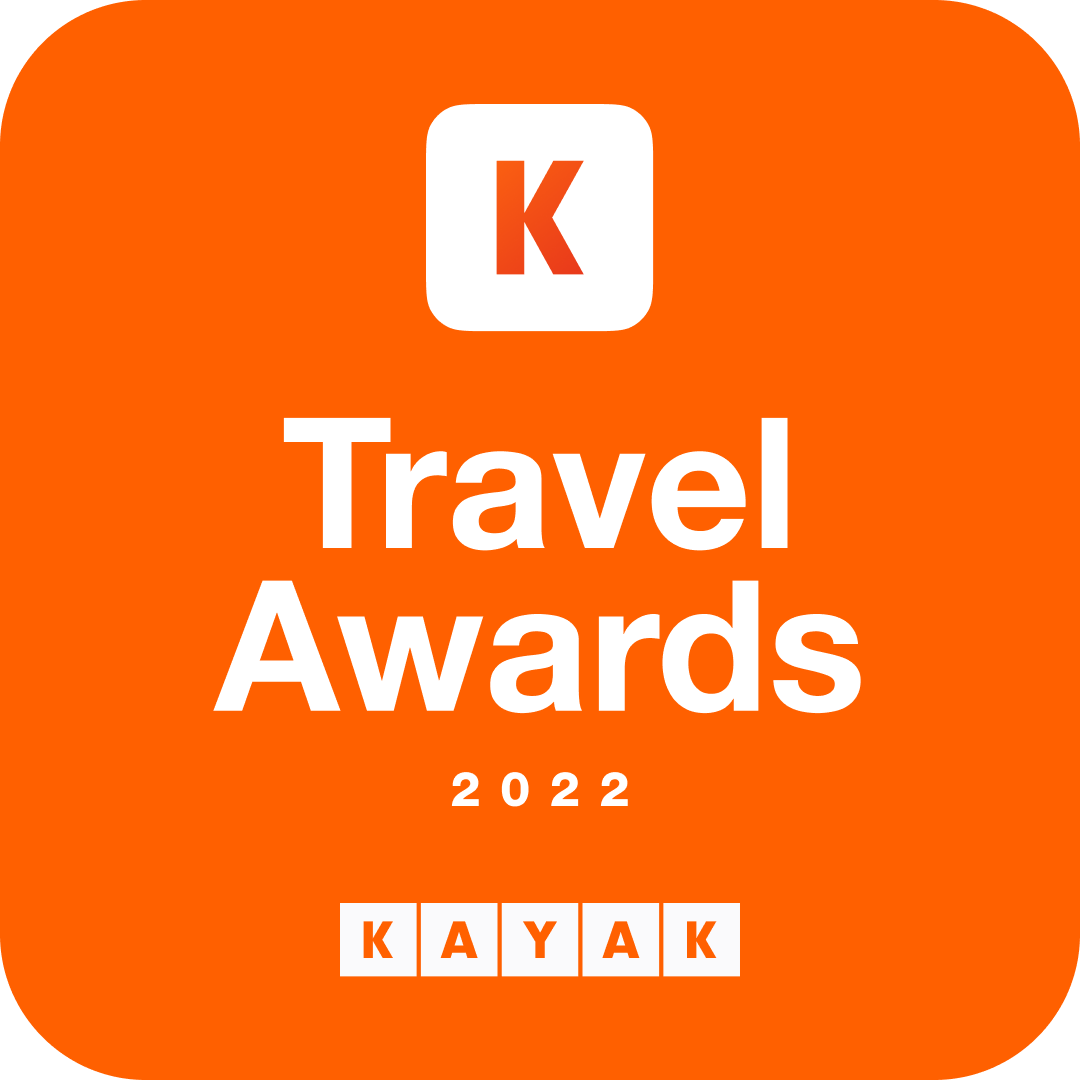 Similarly, the KAYAK Travel Award highlights hotels (as well as airlines and rental car companies) that go above and beyond for travelers, according to the reviews from travelers themselves. In order to qualify, a hotel must have received at least 50 new reviews published over the course of the past year or more, with a minimum overall rating of 8.0.
El Portal Sedona Hotel
At El Portal, we strive to provide an extraordinary lodging experience in unpretentious luxury for each and every guest, and we are proud that guests continue to share their experiences with other travelers by leaving positive reviews on platforms such as Tripadvisor and KAYAK. We are also pleased to have been designated as a AAA Four-Diamond hotel for the 8th consecutive year. In determining which hotels qualify for this high rating, AAA relies not only on feedback from its members but also on reports from professional inspectors. To develop these reports, the inspectors make a typically unannounced visit to the hotel property, where they assess the cleanliness and overall condition of guest rooms, grounds, and common areas. Four Diamond hotels are defined as "refined, stylish with upscale physical attributes, extensive amenities, and a high degree of hospitality, service, and attention to detail." To learn more about the criteria that AAA uses to award its diamond ratings, visit https://newsroom.aaa.com/wp-content/uploads/2019/06/diamond_rating_guidelines_lodging.pdf.
In addition to our commitment to our human guests, El Portal has been recognized for the luxurious experience we provide four-legged visitors—we have previously been ranked among the best pet-friendly hotels in the country by USA Today and 10Best.com. We do not charge pet fees, and pets receive a welcome basket with treats, doggy bags, and a blanket upon arrival!
Are you ready to book an award-winning hotel experience and see what makes El Portal so special? Call us today at 800-313-0017!